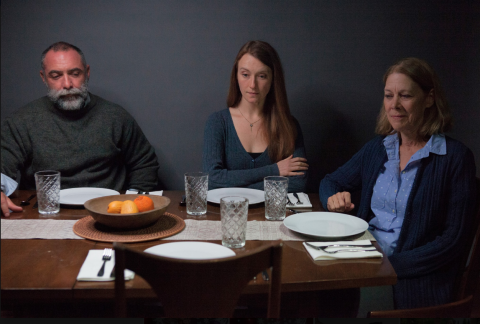 Our Few and Evil Days, by renowned Irish playwright Mark O'Rowe, comes to Inis Nua in just a little over a month! Meet the key players who make this production truly exceptional:
Meet the Cast
Margaret portrayed by Nancy Boykin
Inis Nua is honored to have Nancy join us for her first show with Inis Nua. She has been performing in and around the Philadelphia area for a while, and we couldn't be more pleased to add her to the team.
Michael portrayed by Andrew Criss
Andrew has been seen in many regional theatre productions on the East Coast and is delighted to be working with the team at Inis Nua.
Adele portrayed by Amy Frear
Amy joins us from various regional theaters around the country. She is thrilled to join the cast of Our Few and Evil Days in her first production with Inis Nua.
Dennis portrayed by Liam Mulshine
This is Liam's second show with Inis Nua after last year's Leper + Chip.
Gary portrayed by Nick Roesler
New to Inis Nua, Nick is excited to be working in Philadelphia on Our Few and Evil Days.

Meet the Designers
Set by Meghan Jones
Lights by Andrew Cowles Both Meghan and Andrew have worked with Inis Nua so many times, we consider them family!
Costumes by Eleni Delopoulos
Eleni was the Costume Designer for Love, Lies and Taxidermy and the Barrymore-nominated actress in our production of Radiant Vermin.
Sound by Daniel Ison
This is Daniel's first production with Inis Nua, and we couldn't be more thrilled to welcome him to our team!
Buy your tickets here.